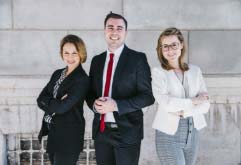 Welcome to FederPath Consultants
Choose the right career Abroad
We Never Dreamed About Success, We Worked for it.
We skillfully guide applicants for their immigration process they aspire to MIGRATE, STUDY, WORK, VISIT by offering top-notch service and takes care of all the requirements throughout your overseas immigration process.
FederPath Consultants provides unbiased immigration advice, helping aspirant to select the best overseas option, based on parameters such as educational background, work experience, selection factors requirement and preferences.
FederPath consultants are specialized into various visa categories for countries Canada, Australia, NewZealand, the USA, Schengen ,European and many more visas. We are the best immigration consultants in Hyderabad city who offer excellence visa solutions assuring with 100% customer centric.

FederPath Consultants is experienced and expertise in PR visa, Dependent Visa, Job Seeker Visa, Study Visa, Visitor Visa and all other kinds of immigration and visa consulting services. We have helped thousands of skilled workers, students and aspirants by adding a wing to their dream destination.
FederPath Consultants will hand-hold you until the entire process is complete i.e from Pre Assessment form until visa is processed by maintaining full transparency with no hidden charges unlike other immigration firms, which aid you in just filling the form.
Want to Work & Settle abroad?
Working abroad is the perfect option for you if you plan to:
Grow your career and have international mobility
Earn dollar salaries leading to higher saving
Live in well-developed countries
Have access to world-class education & healthcare
Gain access to citizen benefits
Get a powerful passport that facilitates international travel
Transform your family's life
FederPath Consultants Visas and Immigration Services
Pre & Post landing assistance
Still thinking and wondering about your immigration dreams? Here are some of the benefits of immigration
Better living standards in a developed nation
A perfect balance between professional & personal life
Five times hike in your current pay package